You've probably seen Takeru Kobayashi shovel down hot dogs after hot dogs, or heard about L.A Beast a.k.a skippy62able who posts videos of his eating challenges on YouTube. But do you know that the competitive eating scene in Singapore is also very…competitive?
Earlier this year in January, competitive eater Zermatt Neo made headlines by chucking down a whopping 4kg of chicken rice under 30 minutes! (If you have no idea how much 4kg of chicken rice is, that's basically 10 people's lunch) Then in February, he took on another challenge and wolfed down a 21-inch pizza in 10 minutes and 30 seconds.
It's a chicken rice party in him tummy
If your face isn't contorted in shock, Zermatt also boasts (in different occasions) The Beast Burger Challenge, 123 sticks of Lok Lok in 30 minutes, 150 sticks of satay, 100 gyozas, 100 chicken wings and….
Some girls might shun away from these challenges but the amount of food sure did not intimate Thomasina Owch who completed the Mega Chicken Rice Challenge with an impressive timing of 27 minutes and 7 seconds. She then took up The Beast Burger Challenge and she totally killed it as if that 3.2kg burger was a piece of nugget.
Beast? What beast?  
JCube's So Spicy Challenge
Not everyone has a huge tummy capacity but one thing for sure is that we Singaporeans sure love spicy food. If you're one of those who is always going "more chilli, add sambal, extra spicy…", how about putting your tongue's spicy-o-meter to the test with JCube's #SoSpicyChallenge?
With the Qualifying Round taking place on the 14th, 15th and 21st of May, and the Grand Finale on the 22nd of May, this year's edition of the #SoSpicyChallenge will definitely turn the heat on. How hot? It's gonna be like winner gets to fly to Japan kind of hot.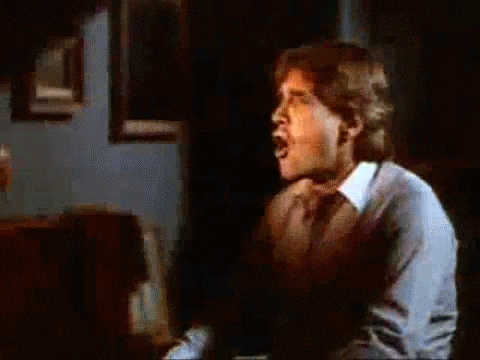 To sign up, simply submit your name, email address and preferred date to JCube. They will contact you with participation details. You can also head down to JCube's Customer Service Counter at B1 at the mall to get your copy of J.Mag, which is loaded with information about the challenge.
Alternatively, you can earn your way for a direct entry to the quarter finals of the #SoSpicyChallenge by taking the spicy trail and collecting your 'battle scars'. This challenge has already begun and all you have to do is challenge the dishes at the participating outlets (as above) and collect your stamps at B1 Customer Service Counter with your receipt. Once you've collected 120 points with at least 1 stamp from each spicy level, you've literally eaten your way to the quarter finals.
Think you have what it takes for the #SoSpicyChallenge? We highly recommend you to sign up with a group of friends and settle the "I have a higher spicy tolerance level than you" feud once and for all.
So Spicy Challenge
Address: JCube, 2 Jurong East Central 1, 609731
Dates:
14th May (Qualifying Round) – 2pm to 5pm
15th May (Qualifying Round) – 2pm to 5pm
21st May (Qualifying Round) – 2pm to 5pm
22nd May (Grand Finale) – 2pm to 5pm
Event page: JCube So Spicy Challenge
Facebook page: JCube
Brought to you by Discover SG x SoSpicyChallenge
Also read: Do You Love Oysters? Check Out The World Oyster Festival 2016