If you're a millennial, chances are GIFs are a part of your everyday communications.
You pepper your conversations with them, whether on WhatsApp or on Facebook Messenger. Reaction GIFs, cute animal GIFs… Whichever is appropriate for the conversation, you'll drop a GIF for good measure – sometimes, even in place of actual words.
That's millennials for you.
Whether you're someone who drops the occasional GIF, or have been told that you're your group's resident GIF king/queen, there's an art festival you'll want to attend that features – no prizes for guessing – the GIF.
Noise Singapore will be bringing us a festival entirely dedicated to GIFs.: SPELLBOUND.GIF.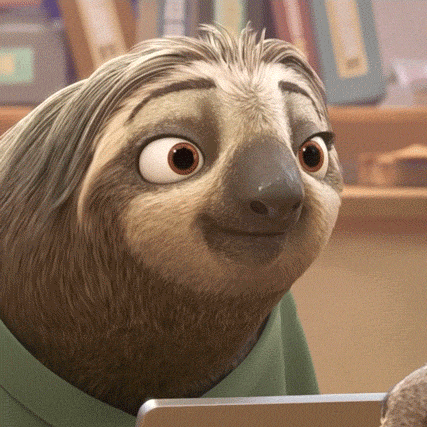 Happening from 4 – 11 October, this GIF-fest will take place at Gillman Barracks.
Put together by Noise Singapore and Kult Studios, you won't find your typical meme GIFs here, but GIFs created by local artists.
While there is currently limited information on what will be going down at this festival, if GIF fest's Instagram account is anything to go by, we'll be seeing plenty of hypnotic, trippy GIFs.
These GIFs will be presented in an immersive multi-media exhibition. If you're expecting this to take place in a traditional art gallery or space, think again. The experience will be more akin to visiting a "night club or space museum".
https://giphy.com/gifs/eklYH7DYrVIru
A Call For GIFs
The festival is currently calling for GIF submissions.
If you're lucky, your masterpiece just may be selected to be showcased at the festival, alongside some of the festival's best GIFs.
Here are some GIFs that caught our eye.
https://www.instagram.com/p/BYqeNKll58w/?tagged=giffestsg
https://www.instagram.com/p/BYf7LAbggss/?tagged=giffestsg
https://www.instagram.com/p/BYkAyIJFxiF/?tagged=giffestsg
https://www.instagram.com/p/BYahkgYBONX/?tagged=giffestsg
There's even one inspired by Monty Python (watch it with the sound on)!
The founder of Kult, who is part of the organising team, shared a little peek on what to expect, and it looks set to be pretty mind-blowing.
Whether you're a casual GIF user, or have the tendency to overuse GIFs on the daily, mark these dates down in your calendar. A totally different kind of art exhibition, we have a feeling plenty of awesome 'gram shots (or boomerangs) will come out of this!
Noise x GIF Fest 2017 – SPELLBOUND.GIF
Address: Gillman Barracks, 9 Lock Road, Singapore 108937
Dates: 4 – 11 Oct
Website
Also read ZoukOut 2017's Phase One Lineup Is Out – Here Are All The Acts So Far
(Header Image Source: Noise X Gif Festival)