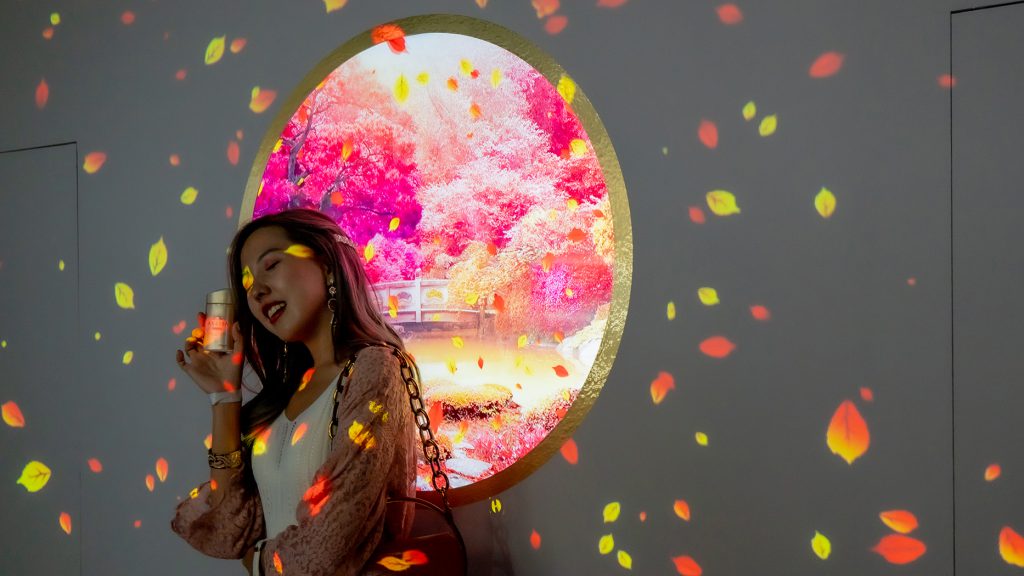 Are you a fan of Japanese beauty?
Do you want to experience a new and innovative way to shop for your beauty needs?
Well, there's a new shopping experience in town that we're sure you'll enjoy!
From now till 20 October, popular Japanese brands under the Shiseido family Anessa, Senka, and Tsubaki have partnered with personal care chain Watsons Singapore to open the world's first My Japanese Beauty Pop-Up Store.
Held in the heart of Orchard Road outside Takashimaya, the pop-up will allow visitors to discover the secrets of Japanese beauty and soak in Shiseido's rich heritage while embarking on what could be described as a "multi-sensorial journey".
Visitors can look forward to admiring eight historical products from Shiseido Corporate Museum, flown out of Japan for the first time with special escort and white-gloved treatment.
Highlights include Tsubaki's Classic Shampoo and Conditioner, Anessa's Sunscreen Milk, and Senka's Perfect Whip.
A Museum-Like Shopping Experience
The pop-up is unique in the way that it integrates high-tech digital touchpoints that are triggered by footsteps to deliver sound, music and animation to further enhance the immersive nature of the experience.
At the entrance, get a personalised greeting by a digital pixie and be guided through the space via the pop-up's microsite, accessible via the Watsons app, website or a QR code.
Navigate the space while completing interesting tasks – it's almost as if you are visiting a museum!
Take a break and enjoy a theatrical tea-brewing experience before sipping on a special collagen tea that will make you feel beautiful inside and out!
See The Three Brands In A Brand New Light
Enter a magical garden and learn about the brand history and features of Tsubaki line of shampoos.
If you're uncertain about which shampoo best suits your haircare needs, take a sensor-powered quiz to match your hair to the right products so you can make the best choice.
If you're more into skincare, stroll over to Senka's exhibition and discover how to achieve clear, moisturised bare skin at an interactive product bar.
The importance of an effective sunscreen can never be emphasised enough, so learn more about Anessa's suncare secrets at an immersive learning bar.
For those of you who live for IG-worthy shots, take envy-inducing photos at the animated wall projection that shuffles through images of the four seasons!
Check (The Exhibition) Out, Then Checkout!
Remember the Watsons app that we talked about earlier in the piece? It's also an offline-to-online shopping app which allows users to scan QR codes to read product descriptions and add items to their carts.
Acting like your personal shopper, simply checkout on the app, and Watsons will deliver your shopping purchases to you within the next few days!
If you're someone who prefers to shop on the spot, you can also purchase products from a cashless vending machine, or an on-site store at the showcase!
And good news for all you bargain-hunters – you can get to enjoy discounts of up to 30% at this pop-up too.
So if you're in town, why not check out the My Japanese Beauty showcase and experience a new way of shopping?
And good news for all you bargain-hunters – you can get to enjoy discounts of up to 30% at this pop-up too.
Get up to 20% off Anessa products, 25% off Senka products, and a whopping 30% off Tsubaki products!
What's more, you get a further $20 off with every $100 spent!
So if you're in town, why not check out the My Japanese Beauty showcase and experience a new way of shopping?
Shiseido My Japanese Beauty Pop-up Store
Opening Hours: 11am to 9pm (Weekdays), 11am to 10pm (Weekends)
Location: Outside Takashimaya (391 Orchard Road, S238872)
Also Read: 6 Experiences At This M'sian Island Paradise – And It Costs Less Than SGD100 To Fly There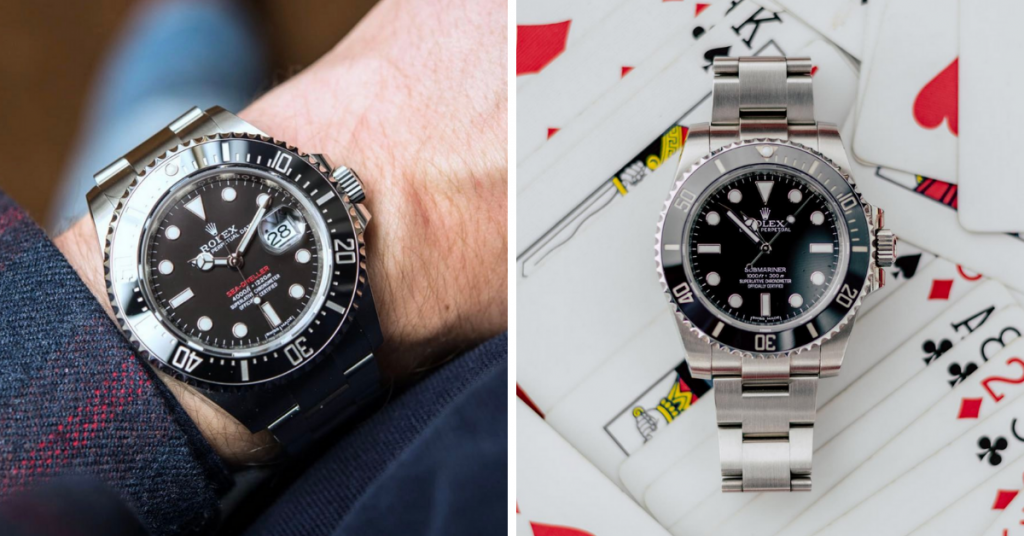 A watch is more than just a time-telling device. They're a great way for you to stand out from the crowd and express your personal style. It's no wonder a lot of men enjoy collecting them – picking out different styles to go with different outfits, changing straps to suit specific occasions, and so on.

It used to be nigh on impossible to get a men's watch that won't burn a hole in your pocket. And honestly, not all of us can afford a Rolex Submariner or an Omega Speedmaster.

However it seems like Singapore has hit peak sharing economy. From taking a GrabShare ride to work to riding an ofo bike over the weekends, it seems like you can practically lease or share anything now – even a $18,000 Rolex watch.

[caption id="attachment_37780" align="aligncenter" width="1211"]
Image Credit: @acquired.time[/caption]
Try First, Buy Later
There are already 2 subscription watch clubs – Acquired Time and TenTwo who have been offering watch rental services, with a third – Specter One, set to launch in October, according to CNA Lifestyle.

People in Singapore are resorting to renting expensive watches to wear that they cannot afford yet or ever. Just like how there are designer bag rental services for the women, it seems like subscription watch clubs is going to become a thing for men in Singapore.

[caption id="attachment_37778" align="aligncenter" width="976"]
Rolex Submariner | Image Credit: @acquired.time[/caption]

For as low as $6 a day, you could be sporting a luxury watch on your wrist for that upcoming black-tie event or a night out with your bros.
Renting Over Buying
If you fear buyer's remorse, then renting a luxury watch before sinking a hefty amount of money into it is always a smarter option.
The founders of Acquired Time and TenTwo believe that renting watches is a first step for some before plonking down tens of thousands of dollars for an expensive timepiece. They founded their respective platforms with the idea that they could provide a service where users could lease timepieces and wear it on their wrist before making a purchase decision.
How It Works
All three firms rent their watches on a tiered membership subscription.

Essentially, users will pay a flat monthly fee for a stipulated period – say 6 or 12 months.

All you have to do is to choose a watch from your chosen tier, wear it for a month and return it at the end of the 30 days in exchange for a different timepiece.

Acquired Time:

[caption id="attachment_37776" align="aligncenter" width="2522"]
Image Credit: Acquired Time[/caption]

Acquired Time has the most tiers – four, with the lowest (Nomad Tier) priced at $125/month, equivalent to $4.16/day. And the highest (Wayfarer Tier) prices at $375/month, equivalent to $12.15/day. All four membership tiers has a minimum of a 6 month subscription.

Some of the watches included in the highest tier includes the Rolex Daytona, which retails for upwards of $18,000 and the Audemars Piguet ROO, which retails for a whopping upwards of $25,000.

With Acquired Time, you're essentially paying a fraction of the actual retail price of these luxury timepieces.

TenTwo:

[caption id="attachment_37777" align="aligncenter" width="2538"]
Image Credit: TenTwo[/caption]

TenTwo currently offers two collections – Flagship and Microbrand.

They currently offer three membership options across the two collections, being:
Flagship Collection: 12 month membership, $179/month
Flagship Collection: 6 month membership, $199/month
Microbrand Explorer Pack: 3 months at $149
The Flagship collection gives you access to popular watches such as the Rolex Submariner, Tudor Black Bay, Omega Speedmaster and Cartier Santos
Specter One:
The details of their membership are still being finalised. The firm is planning on offering a "Reserve Membership" tier for those who do not want to commit to a long-term membership subscription.
Users are able to rent watches daily or weekly, depending on how long you'll need it for.
So whether you need a watch for an important meeting, black-tie event, night out or just to wear something new and exciting, you can look into watch rental services and subscriptions to make it happen.
Rolex today, Omega tomorrow? Who knows!
Acquired Time
Website
TenTwo
Website
Also Read I Paid $400 To Make My Own Watch From Scratch – And It Was Totally Worth The Price Tag
(Header Image Source: @acquired.time)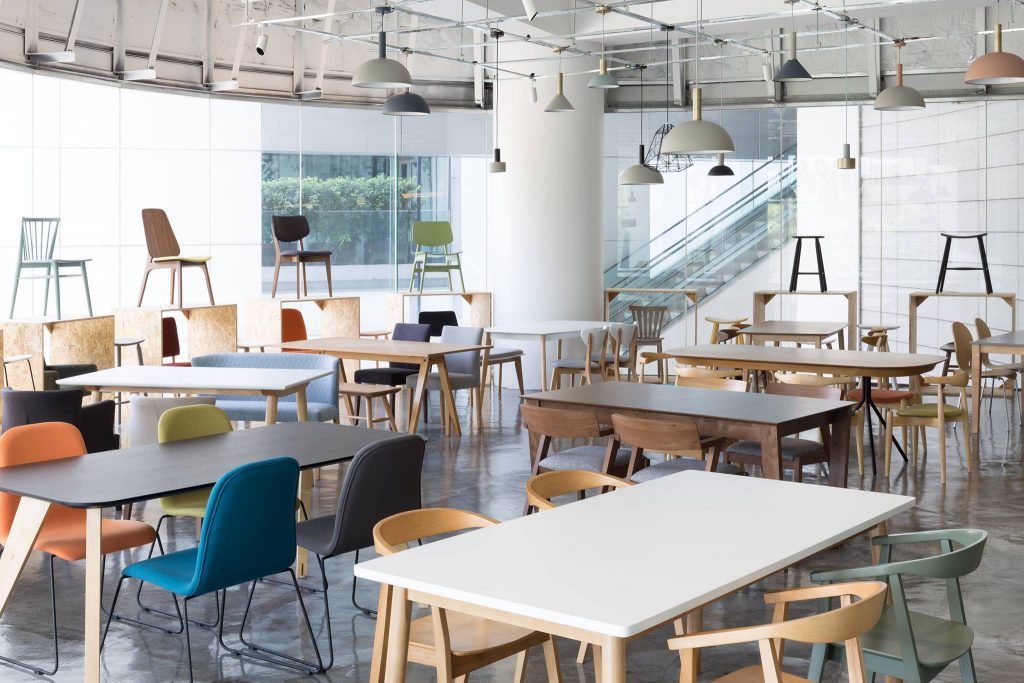 You've got the keys to your BTO, so what's next?

When it comes to sprucing up your new home, IKEA is typically the first place that pops into mind. There's no doubt that it offers cheap furniture at decent quality.

However, this option is sometimes not ideal, because you've got to put the furniture together yourself (which can go terrible). Also, when friends and family start spotting the same furniture as you, it gets a little too predictable.

[caption id="attachment_36399" align="aligncenter" width="400"]
GIF Credit: giphy.com[/caption]

From online to brick-and-mortar (or both), these shops will be your new go-tos, serving up an array of stylish furnishings that won't break the bank because who says you have to be rich for your home to look like a million bucks.
1. Second Charm
Going for a vintage or retro-style for your living space? Look no further with Second Charm!

Carrying vintage-retro furniture including antiques and collectibles, this is the perfect place to source for one-of-a-kind pieces that is bound to induce envy amongst your home visitors. Additionally, Second Charm also carries customised furniture and has even ventured into Scandinavian and Danish-inspired furniture.

With antique chairs looking like these, you will almost get a nod of approval from the old folks! These chairs will certainly create a tinge of nostalgia and homely feel to your living space – which is exactly how a home should be!

[caption id="attachment_36400" align="aligncenter" width="2048"]
Image Credit: Second Charm Facebook[/caption]

Alternatively, incorporate some quirkiness into your bedrooms with these century bedside cabinets. Only available in this particular mixed blue and white colour, these bedside cabinets definitely scream quirky, eccentric, and retro!

[caption id="attachment_36401" align="aligncenter" width="2048"]
Image Credit: Second Charm Facebook[/caption]

Do note that you will have to drop Second Charm an email on the specific measurements for your furniture in order to receive a quotation from them. Though it might seem troublesome, perhaps the thought of knowing that most of your furniture pieces are exclusively customised for YOUR home might make you think otherwise!

Second Charm
Address: Blk 21 Kallang Avenue, #05-165 Mapletree Industrial Building, Singapore 339412
Operating hours:  Tue – Fri: 11:30am – 5.30pm; Sat: 11:00am – 5:30pm,  Sun: 12pm – 5pm (Closed on Mondays)


[caption id="attachment_36402" align="aligncenter" width="2048"]